Gallura holidays
low cost in Gallura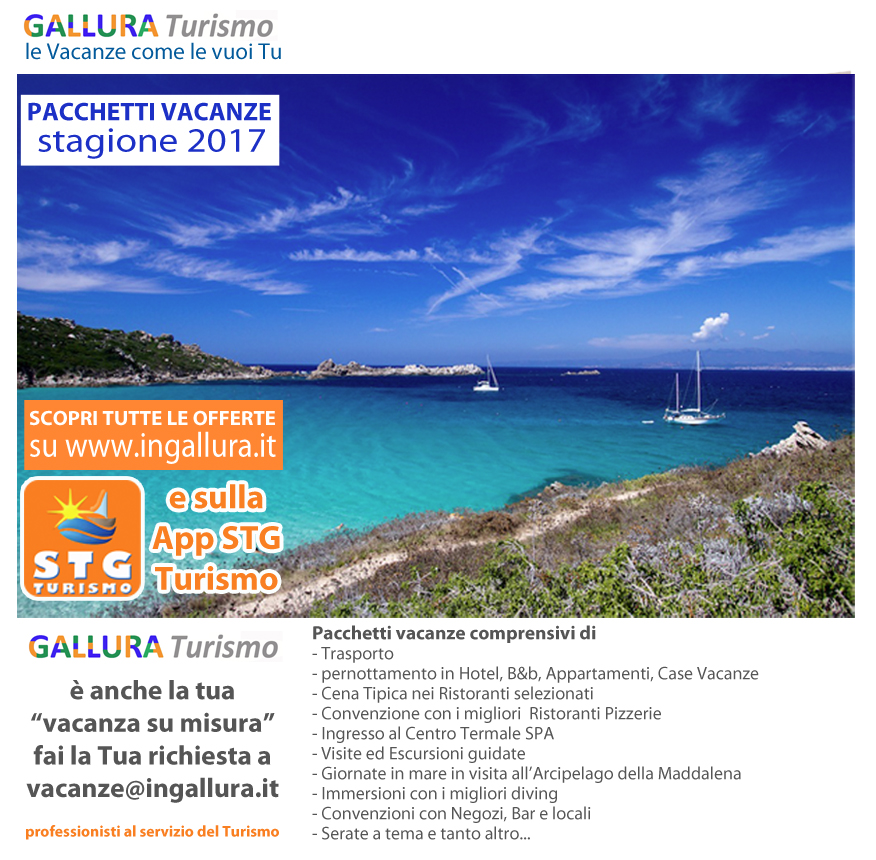 Santa Teresa Gallura for a holiday with history and culture, traditions and relaxing excursions. Dining and find the serenity that is the health and well-being!
Find out here
Promotions spring and summer 2017
, discounted to grasp, making bag and books and greeted with a "Hello everyone, I'm leaving ...".
Weekends from € 49.00 !!! Sleeping in the best b & b and eat in fine restaurants and then do what you want !!!
Weekend from € 49.00 !!!
QUALITY ASSURANCE
The accommodation facilities are reported in industry guides as among the best of Santa Teresa Gallura.
Restaurants are quoted by major guidebooks as the best qualified kitchens of the area.

Want to let us know Your needs? We'll arrange your Holidays Measure!
Book here
Randa Tour 0789.754544
website
Sardorama 0789.754464
website
or write to info@intourproject.it